Archipelago Theatre, Inc. was incorporated in May 1990 as a non profit professional theatre company. Co-Founders, Ellen Hemphill and Rafael Lopez Barrantes, former members of the Roy Hart Theatre, permanently moved the company from France to the United States in September 1990, where it found a home in Chapel Hill, North Carolina and the greater Triangle arts community. Ellen Hemphill is now the Artistic and Managing Director. 
Who's Who: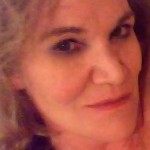 Ellen Hemphill
Artistic and Managing Director, Co-Founder
Ellen Hemphill is Artistic Director, Managing Director and co-Founder of Archipelago Theatre Company in Chapel Hill, NC. She has recently directed for Archipelago/CINE:  The Reckoning (in post production see UPCOMING), It Had Wings (co-directed with Jim Haverkamp) Chair, The Narrowing, Out of the Blue, The Woman in the Attic, And Mary Wept, A New Fine Shame, Snow, Amor Fortuna, Blue Roses, Eulogy for a Warrior, Ten-in One, Those Women, Landscape, Silence and Night, Binky Kite and the Oxymorons, The Abdication, and Escurial. Ellen is also a singer and performer and wrote and performed in the solos Another Time, Another Place…Someone Else, Cassandra's Lullaby, and She Didn't Like the Moon Without Clouds.  She is aProfessor with Theater Studies Department at Duke University since 1993 and directed their productions of: The Crucible, The Trojan Women and Exit the King and A Doll's House, Bob. She will direct the Department's fall 2018 production. TBA. Ellen has also taught Voice and Gesture with the American Dance Festival (1992-2014) and is a long time member of the Roy Hart Theatre of France, where she worked and performed for 13 years. An example of her teaching work can be seen on this site under Outreach. Ellen is also a private consultant for professionals seeking to improve presentation skills through Cardea Consulting. Ellen currently lives in Chapel Hill, N.C.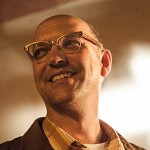 Jim Haverkamp
Video Design
Jim Haverkamp is a filmmaker and freelance video editor based in Durham, NC. His short fiction and documentary films have screened around the world, including the London Underground Film Festival, Ann Arbor Film Festival, the Black Maria Film Festival, the Maryland Film Festival, and the Chicago Underground Film Festival. Jim is Video designer and editing Archipelago's most recent film, The Reckoning (in post production see UPCOMING) .  He co-directed with Ellen Hemphill, Archipelago/CINE's It Had Wings. For Archipelago Theatre, Jim designed and edited for Archipelago, Chair, The Narrowing, Out of the Blue, and Stealing Home, and with Ellen Hemphill for Duke Theater Studies' production of A Doll's House. Other video for theater designs include I Love My Hair When It's Good: & Then Again When it Looks Defiant and Impressive (40 A/M), The Italian Actress, Goin' a Buffalo, Fistful of Love, and Europe Central (Little Green Pig). Jim also teaches for Duke Unversity's film, theater, and documentary studies departments. His work can be seen at jimhaverkamp.com.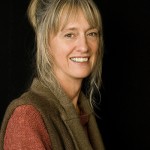 Nor Hall
Writer/Research
Nor Hall is a writer, archetypal thinker, psychotherapist in private practice and a theatre-collaborator. She has worked with Pantheatre (Paris) in the Myth & Theatre Festivals, Archipelago Theatre (Chapel Hill) and Shawn McConneloug's Orchestra (Minneapolis) in the development of new pieces that give imaginal work a stage. She studied at Beloit College and UC Santa Cruz (PhD. in the History of Consciousness). Nor's books include The Moon and the Virgin: Images of the Archetypal Feminine (Harper & Row), Broodmales (Spring), Those Women (Spring), Irons in the Fire (Barrytown Ltd.). Her articles appear in Spring: on the artist Jess and the poet Robert Duncan (Dreamway 59) and the "Architecture of Intimacy" (Marriages 60). She used to lecture for Jungian groups, art circles, myth forums, academic classes but is increasingly interested in performance & related issues of interdisciplinary collabortion. Hall lives with her family in the Twin Cities and on Bailey Island, Maine.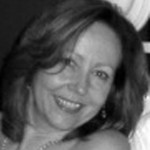 Jan Chambers
Set and Costume Design
Jan Chambers has served as resident set and costume designer for Archipelago Theatre since 1994 and counts her work with Ellen Hemphill and the Archipelago artists as among the most rewarding experiences of her career. Other recent work includes productions for Oregon Shakespeare Festival, The Folger Shakespeare Theatre, Theater Or at the Victory Garden Theater in Chicago, Profile Theater Project in Portland, Oregon, Manbites Dog Theater, Carolina Ballet, North Carolina Shakespeare Festival and Charlotte Repertory Theater.  She is on the faculty of the Department of Dramatic Art at the University of North Carolina – Chapel Hill and resident designer for UNC's professional theater, Playmakers Repertory Company.  Recent work for PlayMakers includes costume designs for A Raisin in the Sun, Angels in America, Nicholas Nickleby and Topdog/ Underdog; scenic designs for Red, The Making of a King: Henry IV Parts One and Two and Henry V, and Fences; and both costume and set designs for A Number, The Glass Menagerie and Crimes of the Heart.    unc.edu/~janc/JanChambersDesigner
Allison Leyton-Brown is an award-winning composer, pianist, and Musical Director based in NYC.  Allison has written countless original scores for theatre, dance, opera & film productions across the U.S. and Canada. Recent NYC productions include a score to Bleached Blonde Betty (Off Bdway) and new musicalDesire Management Inc. (her fifth musical written with librettist/playwright Sophia Chapadjiev). Allison composes regularly for various Television programs including 20/20, The Good Wife, Primetime, What Would You Do?, the Food Network, Lifetime Network and more. Recent film credits include dramatic short The Bicycle; documentaries Rainy Season and Millions: A Lottery Story; and dramatic feature Dog's Life. She is composer in residence for Archipelago Theatre, for whom she has composed scores including  Chair, The Narrowing,  The Woman in the Attic, Out of the Blue, and upcoming The Reckoning. Additionally, she composed scores to the Duke University productions of Bob, A Doll's House, Exit the King, and The Trojan Women. Allison teaches at NYU's Tisch School of the Arts, and works regularly as a Musical Director, band-leader and recording pianist. She is currently touring as Musical Director, arranger and pianist for The Tennessee Williams Songbook (New Orleans, NYC, Provincetown and Mississippi). Allison can be seen performing frequently around New York with groups The Great Apes, Smith & 9th Ward and others. Allison's work can be seen at allisonleytonbrown.com.
Terry Beck
Guest Choreographer
Dancer/Choreographer Terry Beck has performed and worked with Ellen Hemphill and Archipelago Theatre for nearly twenty years.  Additionally, he has performed world-wide with his Philadelphia based Dance/Theatre Company – Terry Beck Troupe and has garnered numerous awards for dance and choreography including The Edinburgh Festival's Critics Award for Dance and the Rockefeller Foundation's New Artist Award.  As choreographer and film maker, he won an Emmy Award for his film "If the Walls Could Talk" which was commissioned by PBS.  His work has been supported not only by the Rockefeller Foundation but also The National Endowment for the Arts, The Pew Foundation and the Pennsylvania Council on the Arts, among others.   Since 2006 Beck has worked at SUNY Fredonia with the Fredonia Dance Ensemble as adjunct dance faculty.  Works included for the Fredonia Dance Ensemble include 2010's excerpted performance of DIG which was originally commissioned by The Pennsylvania Ballet as an evenings length work for ten dancers.  From itsw highly successful performance with the Pennsylvania Ballet, DIG  it went on to tour world wide with The National Dance Company of Wales (formerly 'Diversions Dance').  Besides his dance career, he is a noted Acupuncture Practitioner and T'ai Chi instructor working throughout Western NY. He is a graduate of Philadelphia's Temple University and received his Master Degree from The Traditional Acupuncture Institute/SOPHIA in Laurel, Maryland.
Web Developer: Rebekah Miel
OUR GRATITUDE TO THE ARTISTS WHO HAVE BROUGHT ARCHIPELAGO'S WORK TO LIFE
Actors: Ulrik Barfod, Terry Beck, Sara Jo Berman Lisa Brand, Cheryl Chamblee, Jeffrey Detwiler, Alessandra Gaeta, Charlotte Griffth, Jessica Harris, Greg Hohn,  Jane Holding, Derrick Ivey, Tim Johnston,Tamara Kissane, Gina Kohler, Rafael Lopez-Barrantes, Ian Magilton,Tom Marriott, Liza Mayer, Michele LaForest, Cyntiha Mitchell, Ben Moore, Jimmy Moore,Chris Morris,Jim Morrow, Jay O'Berski, Michael Oliver, Diane Palmer, Carol Parker, Sam Piperato, Bonnie Raphael,Mary Ruth, Anna Sferruzza, Dan Sipp, Eric Singdahlson,Inky Stoolmayer David Sussman,Johannes Theron, David Tweedie, Kathy Williams, Ali Yalgin, Liisa Yonkers
Musicians: Scott Ainslie,Carol Akers,Leslie Alprin, Ellie Bentler,Jay Cartwright ,Jil Christensen,Kevin Darbo, David DiGiuseppe,, Curtis Eller, Danny Gotham, Robert Griffin,Megan Howard,Joe Kwon, Doug Largent,Nathan Logan,Garrett Love, Mike Mann, Bart Matthews, Sam Piperato,Stephen Pysnik, Jonathan Simonson, Tim Smith, Shana Tucker, David Turkel, Alison Weiner, Ray Wilemon, Anna Wilson, Dave Yarwood
Choreographers: Heide Tegeder, Mark Dendy, Jim Morrow, Gina Kohler, Lauri Macklin
Composers: Sam Piperato, Penka Kouneva, Chris Adler,
Costumes: Kay Webb
Directors: Rafael Lopez-Barrantes (co-founder), Terry Beck, Richard Armstrong, Johannes Theron
Film/Video/Photography: Alex Maness, Les Todd, Rodrigo Dorfman
Lighting Designers: Ross Kohlman, Andy Parks, Jesse Belsky, Mary Tarantino
Masks: Torry Bend
Puppeteer: Basil Twist, Tori Ralston
Set Designers: Derrick Ivey, Tori Ralston, Torry Bend, James Carnahan
And a special thanks to the Duke University Students who have participated in the Duke Shows directed by Ellen Hemphill, and in Archipelago Shows.
Archipelago does not discriminate in choosing artists from race, creed, gender, gender orientation, or with disabilities.