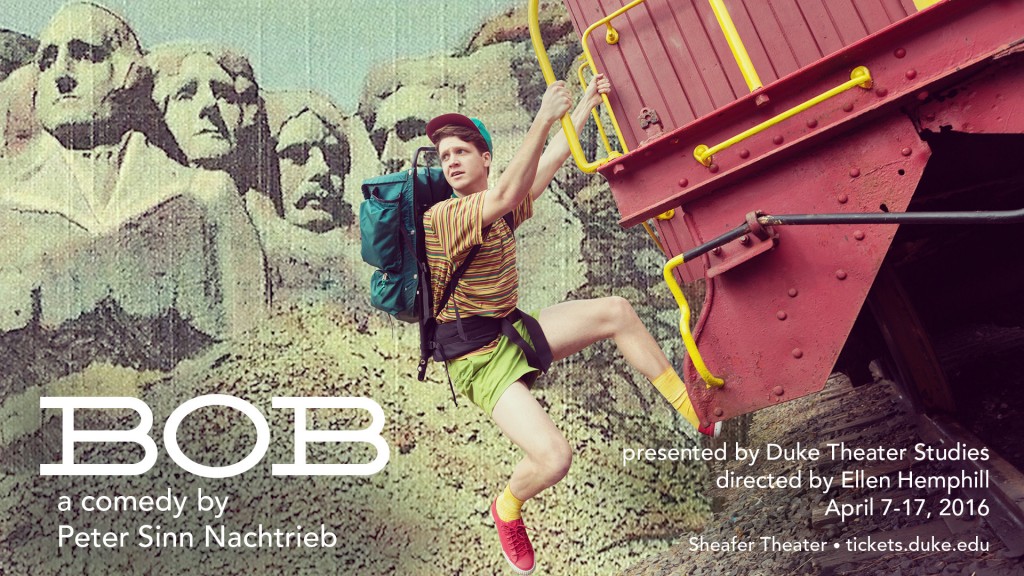 BOB: A Life in Five Acts
See what some of the Archipelago Team has been up to!
A New Show at Duke University
Directed by Ellen Hemphill
Film Design by Jim Haverkamp
Original Score by Allison Leyton Brown
OPENING APRIL 7th at Sheafer Theater at Duke University
"BOB chronicles the highly unusual life of Bob and his lifelong quest to become a "Great Man." Born and abandoned in the bathroom of a fast food restaurant, Bob energetically embarks on an epic journey across America and encounters inspiring generosity, crushing hardships, blissful happiness, stunning coincidences, wrong turns, lucky breaks, true love and heartbreaking loss. BOB is a comedic exploration of American mythology and values, the treacherous pursuit of happiness, and discovering what it means to be truly "great." Director Ellen Hemphill showcases a stellar cast of multi-talented undergraduates, layering an original score by composer Allison Leyton-Brown with video elements by Jim Haverkamp to present a unique vision of this rollicking life story."  Duke University Theater Studies  Production
See our new teaching trailer and updates about classes on the  OUTREACH PAGE

THE FIRST ARCHIPELAGO SHORT FILM
IT HAD WINGS
Based on a short story by Allan Gurganus
Directed by Ellen Hemphill and Jim Haverkamp
A widow, alone at home, sees something heavenly and wounded fall into her backyard. The old woman, coffee mug in hand, naturally tries to help. In this redemptive tale, written and narrated by Allan Gurganus, the ordinary goes briefly mythic. Kindness becomes what might save us yet.
We are entering film festivals worldwide; check the Productions page for updated list of screenings.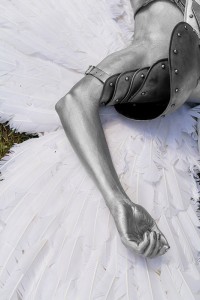 Actors:  Jane Holding, Burr Johnson, and Jeffrey Meanza
Narrator: Allan Gurganus
Production Design by Jan Chambers
Music by Allison Leyton-Brown
Cinematography by Alex Maness
Edited by Jim Haverkamp & Ellen Hemphill
"We're just another army. We all look alike—we didn't, before. It's not what you expect. We miss this other. Don't count on the next. Notice things here. We are just another army."
Eve and Poppy
A film-animation exploration   2016-2017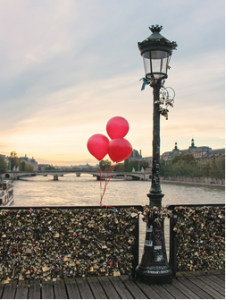 …..The figures that haunt our imagination, that invisible population of angels and daimones, ghosts and ancestors with whom we sleep at night, whom we talk to in reverie, become vividly real only to the awakened heart……     – James Hillman
REVISITING 
Clips from our groundbreaking 2013 production "The Narrowing," which featured a quartet of stories set in various "end of the world" times.
The Narrowing: The Beginning: Part One 
AND 
Archipelago Short Takes: The Narrowing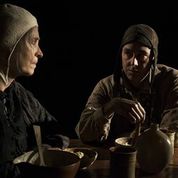 Find out more on The Narrowing's production page